Meet our team
---
Bridging long-term
relationships
With decades of investment experience, our team understands, trusts and respects the markets wisdom. We recognise the importance of our clients' unique investment needs and are skilled at navigating the challenges and opportunities in the capital markets Our philosophy encourages persevering with the right strategy for the long term whilst riding out short term volatility.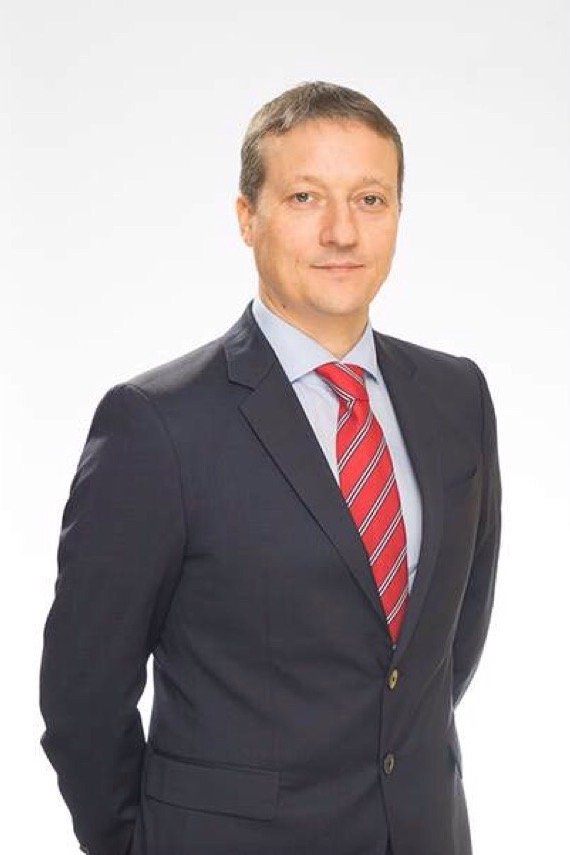 Mario founded Das Family Office Pte Ltd in June 2017, following an 8 year tenure as Managing Director – Head of Investment Advisory for SE Asia at Standard Chartered Private Bank managing a team of 20 investment advisors and ultra-high net worth assets.

His early passion for investing was fulfilled with over 13 years in senior management roles at Deutsche Bank Private Wealth Management in Asia and Europe, leading global portfolio management products and teams with a focus on strategies for equity and multi asset class portfolios. A native German, Mario speaks fluent Mandarin Chinese and holds a Master's degree, summa cum laude in Economics, Chinese Culture and Language from the University of Cologne, Germany.
---
Rainer Michael Preiss is a German national and an investment advisor based in Singapore. He has over 25 years of experience in global private banking and multi-family office business across Europe, Middle East, Africa and Asia. Michael was previously the Chief Equity Strategist at Standard Chartered Bank (SCB) where he was one of seven voting members on the Global Investment Council which decided on SCB's global investment policy. He is also a prolific and renown contributor to the financial media world where he is a columnist for Forbes and is frequently featured on Bloomberg, CNA and CNBC.
Michael's passion and commitment to emerging markets has earned him significant recognition as a board director for a prominent index fund based in Sri Lanka, as well as a distinguished visiting lecturer of Finance in Hong Kong, Singapore, China and Mongolian universities. With his dedication to deepening international relations and fostering investment opportunities in emerging markets, Michael was one of the key founding members of the Kazakhstan-Singapore Business Council.
Michael is a graduate of the European Business school, having studied at the centres in London, Paris and Bologna. Michael, in addition to being fluent in Japanese, studied intensive Mandarin Chinese at Beijing Language and Culture University (BLCU), as well as Yonsei University Korean Language Program in Seoul, South Korea.
---
Managing Partner
Sri has over 25 years of experience as a trusted wealth advisor for high-net-worth individuals in Asia at leading global private banks Credit Suisse, Standard Chartered Bank and American Express Bank.

Sri has a unique combination of technical expertise in financial investments and corporate finance to help her clients meet their financial goals. She has deep experience in intergenerational wealth planning through family trust, family office, private label funds, family constitution and philanthropy. Sri has also worked on clients' monetisation of private businesses including IPO and M&A. In addition, she has held management positions in private banking including leading a team of senior relationship managers covering Indonesia.

Besides her passion for providing tailored wealth solutions to her clients, Sri is active in the financial community in Singapore and spends her personal time mentoring and networking with local start-ups. She was on the board of CFA Society Singapore and currently serves as committee co-chair.

Sri received a Master's degree in Public Policy from University of Michigan and a Bachelor of Science degree in Business Administration from Bucknell University. She received her CFA (Chartered Financial Analyst) charter in 1998. Sri also studied at Sophia University School of Comparative Culture in Tokyo.
---
Managing Partner
Virna Anne is an experienced global, multi-asset class investment professional with 28 years of experience at managing the investment needs and perspectives of the very wealthy in Asia through the private banking divisions of Credit Suisse, ABN AMRO, BNP Paribas and Standard Chartered in Singapore and Hong Kong; and leading teams of high calibre investment professionals.

Her key focus has been strong investment performance results in both discretionary & advisory portfolios resulting from a well-defined investment process supported by her CFA (Chartered Financial Analyst) certification and MBA (Masters degree in Business).
Managing Director
Stephanie Lee is a seasoned private banker with more than 21 years of banking and investment experiences in the banking industry.

Prior to joining DAS Family Office, Stephanie was a Director with Bank of Singapore managing the assets of High Net Worth Individuals and families. She was also a Director with Standard Chartered Private Bank covering the Greater China Market for more than 10 years. Furthermore, she has previous experiences working with American Express Private Bank, HL Private Bank, ABN AMRO and UOB Singapore.

She graduated with a Bachelor of Business Administration Degree and speaks fluent English and Mandarin.
---
Asst. Vice President
Esheng Chew joined Das Family Office in 2020 having received his Bachelors degree in Economics with First Class Honours from the University of Warwick.

He is a strategic, results-oriented relationship manager with experience in business operations, account management, customer relations and new business development. Possessing analytical skills, he strives to be a visionary and creative thinker adept at aligning analytics with business strategy to design solutions that achieve business objectives.